Plant of the Month
Have you seen any of these plants on the Greenway? Please let us know where.

---
August 2022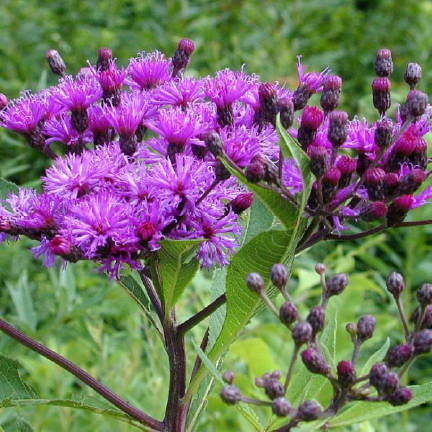 Ironweed
Vernonia noveboracensis
Native perennial
Prefers moist rich soils and full sun
Deer resistant
Bird and pollinator attractor
Specialist pollinator:
The long-horned bee (Melissodes denticulatus)
---
July 2022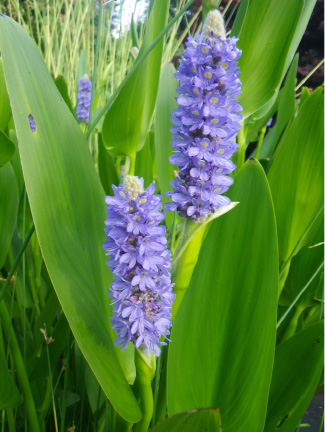 Pickerel Weed
Pontederia cordata
Native aquatic plant
Full sun
Fresh water up to 12" deep
Pollinator attractor
Blooms late summer all the way through early fall
---
June 2022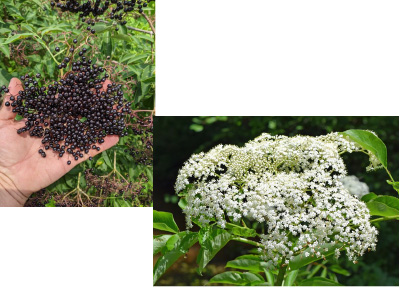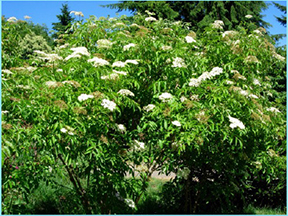 Elderberry
Sambucus canadensis
Native perennial shrub
Forgiving of soil conditions but prefers moist areas
Full sun to part shade
Amazing bird, insect, and wildlife attractor
White flowers in early summer with purple berries in late summer
Excellent for erosion control
---
April 2022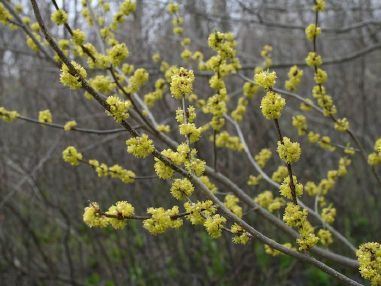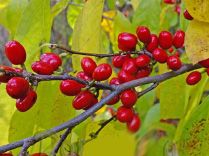 Spice Bush
Lindera benzoin
Native perennial understory shrub
Dioecious: need a male and female for good fruit set
Full sun all the way to full shade
Beautiful yellow flowers are a first sign of spring and an early butterfly nectar source!
Aromatic foliage and berries that attract wildlife
---
February 2022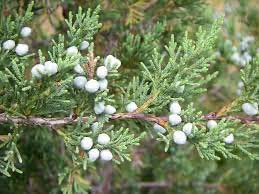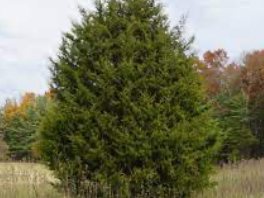 Eastern Red Cedar
Juniperus virginiana
Native evergreen tree
Prefers dry soils, but at least needs good drainage
Sunny to part shade
Bird attractor, cedar wax wings love this one!
Lovely blue berries are edible to humans as well
Height and shape greatly affected by pruning choices
---
December 2021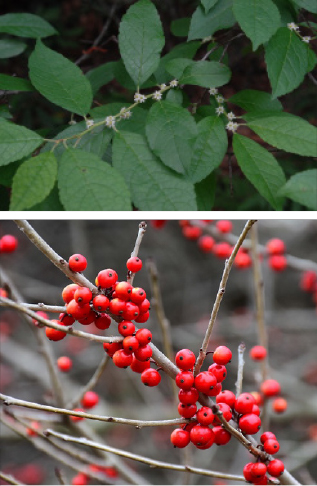 Possumhaw Holly
Ilex decidua
Native perennial understory tree
Handles a variety of soil conditions
Sun to part shade
Bird and mammal attractor
Reliable green foliage and gorgeous red berries in winter
For best berry production you must plant a male and female tree
---
November 2021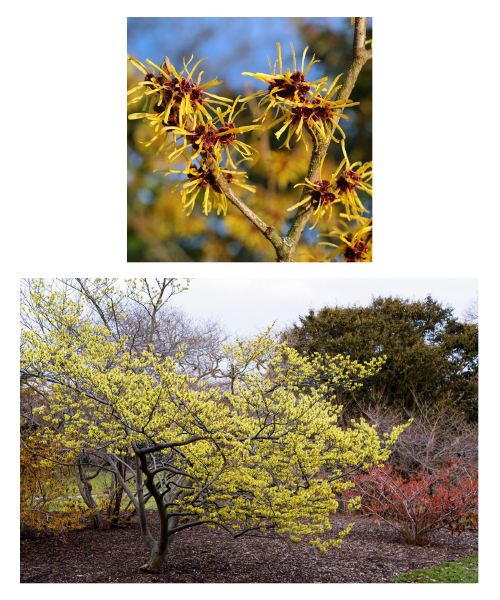 Common Witchhazel
Hamamelis virginiana
Native perennial understory tree; sometimes written as Witch Hazel
Forgiving of poor soil conditions but doesn't like extremely dry soil
Part shade to shade
Bird attractor
Beautiful fall foliage and thread-like winter blooms make this a tree worth having!
The unusual blossoms appear in late fall and continue into winter
---
October 2021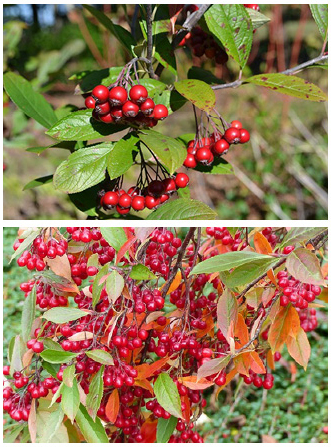 Red Chokeberry
Aronia arbutifolia
Native perennial shrub
Can handle damp or dry soils as long as they are well drained
Full sun to part shade
Deer resistant
Bird and pollinator attractor
Particularly good for winter interest and as a food source for migrating birds!
Fruits appear in late summer and can persist through winter
---
September 2021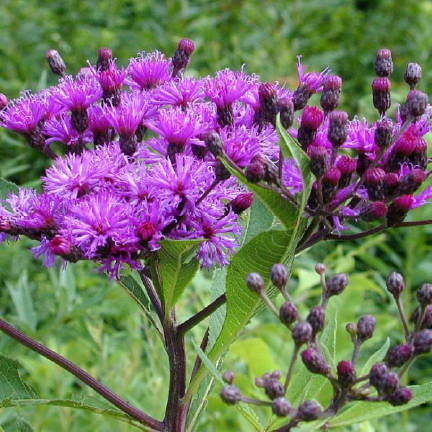 Ironweed
Vernonia noveboracensis
Native perennial
Prefers moist rich soils, full sun
Deer resistant
Bird and pollinator attractor
Specialist pollinator: The long-horned bee (Melissodes denticulatus)
Blooms here August into Fall